PRIVATE PILOT LICENCE (PPL)
Welcome to the next part of your aviation journey. Now that you have conquered the fundamentals of the Recreational Pilot Licence  (RPL) its time to venture out and start navigating.
No more 25 nautical mile restriction and flying lessons confined to Melbourne.
The Private Pilot Licence (PPL) course involves a set of navigation exercises that when completed enables you to fly as pilot in command or co-pilot in the private category.
WHAT CAN I DO WITH A PRIVATE PILOT LICENCE
With this license you can venture to any destination in Australia. Why not follow the sun.
Whether you plan to fly for fun, with friends, family, provide yourself with transportation, or simply build time and experience for future ratings this is the next step in the flight training process.
The Private Pilot Licence (PPL) cannot be completed unless you have completed the minimum for the Recreational Pilots Licence (RPL).
MINIMISING COST FOR THE PRIVATE PILOTS LICENCE 
When completing the minimum hours for the issue of the Recreational Pilot Licence you can select to not sit the flight test and continue immediately with the navigation exercises for the PPL.
Once you have completed the navigational component and your flight instructor deems you competent, you can then complete the flight test that will cover both the Recreational Pilot Licence and the Private Pilot Licence syllabus.
So if your in no rush to get the Recreational Pilot Licence then this method can save you some money so give it some thought.
We have a number of student pilots that take this pathway.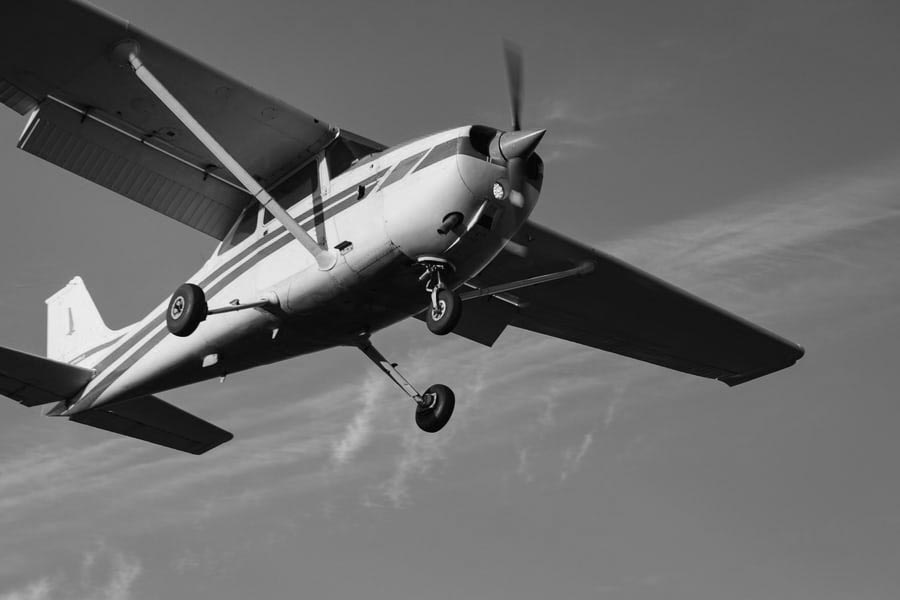 PRIVATE PILOT LICENCE COURSE
LESSON 1 (PPL)
Navigation Exercise 1 – We put the navigation, flight planning and CLEARO checks theory into practice.
On this exercise we fly from point A to B ,C, and D utilising our CLEARO checks and follow the processes we discussed in the theory component.
TIME, MAP, GROUND
LESSON 2 (PPL)
Navigation Exercise 2 – In this exercise we conduct a flight with a stop to Moorabbin to get some practice at operating in (Class D Airspace).
We will also look at our first diversion, which simulates bad weather en-route and amending a flight plan airborne.
LESSON 3 (PPL)
Navigation Exercise 3 – We visit Moorabbin again to consolidate our Class D training and continue on another cross country flight.  Restricted areas is the secret in this exercise.
We will put you under the hood and touch on some basic IFR again and try to get you lost.
AVIATE, NAVIGATE, COMMUNICATE
LESSON 4 (PPL)
Navigation Exercise 4 – First Solo
This is what you've worked so hard for and you can almost see the finishing line.  Your first solo cross country flight. Away you go.
Your flying instructor will be watching you on flight radar lol.
LESSON 5 (PPL)
Navigation Exercise 5 – Another cross country exercise with many less features to work with on the map plus some extra curve balls.
COMPLETE PPLA AERONAUTICAL EXAMINATION
LESSON 6 (PPL)
Navigation Exercise 6 – Really going to try and get you lost and conduct some upper air work and emergency exercises.
LESSON 7 (PPL)
Navigation Exercise 7 – Solo Nav
This is a long one …..enjoy
PPL FLIGHT TEST
Your flight Instructor's job is to set you up for success and when they feel you have met the minimum standard you will be booked in with a flight examiner for the PPL AEROPLANE CATEGORY RATING FLIGHT TEST. 
FLIGHT TRAINING MELBOURNE
With close to 20 years of flight training in Melbourne under its belt the flight training team at Interair is focused on delivering quality flight training ensuring you reach your goals.
FLIGHT INSTRUCTORS
Interair flight training is fortunate to have career minded flying instructors with a genuine passion for teaching.  They pride themselves on helping pilots achieve their goal in aviation, whether its a Private Pilot Licence or to get in the seat of an airliner.
"There's no better buzz than when a student you've trained pops in after many years and tells you he's in command of a jet". ( Naum Tegovski Head of Operations)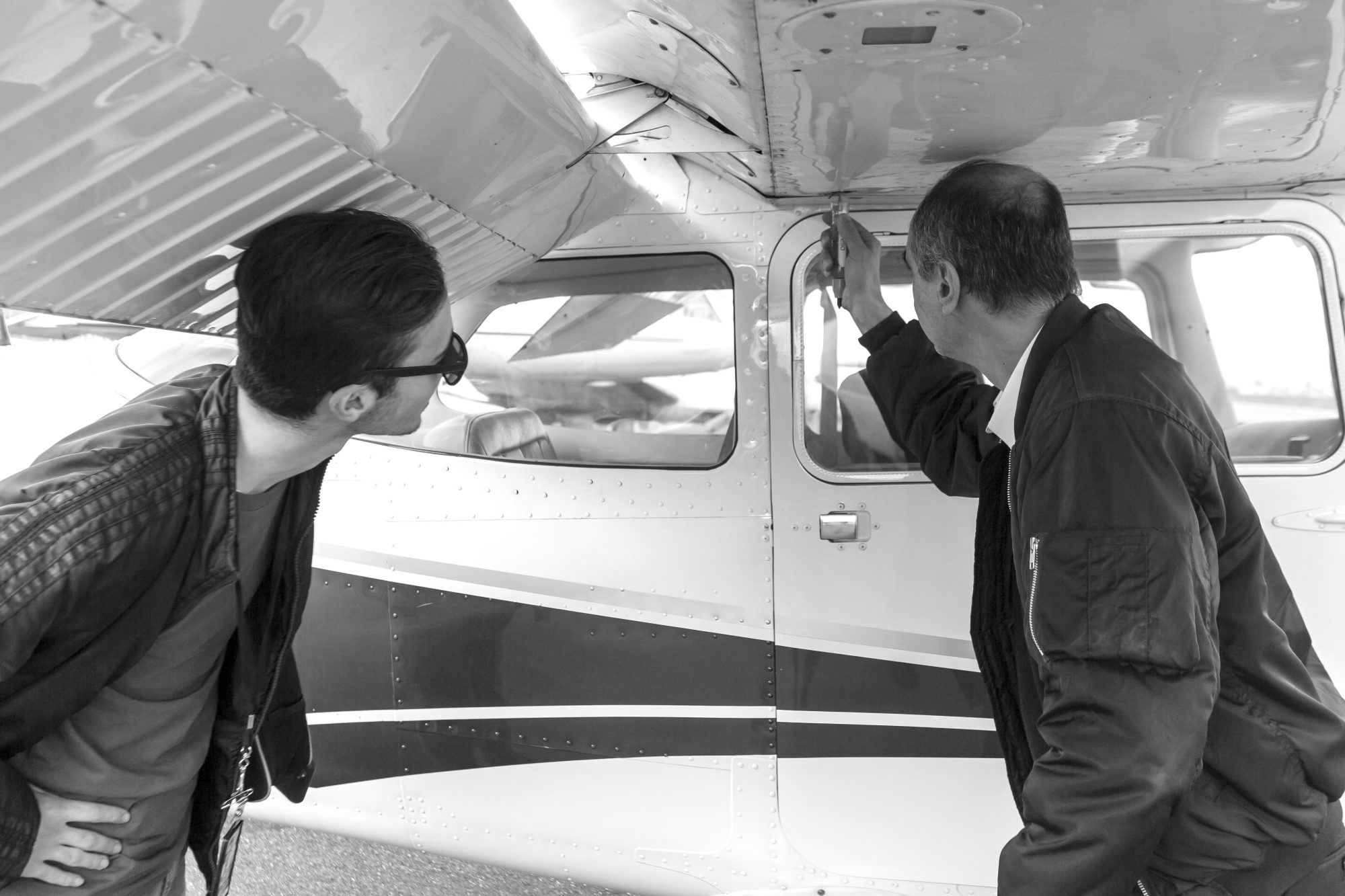 All training will be conducted by your own dedicated Flight Instructor. You will be guaranteed personalised attention throughout your training course.
PPL COURSE DURATION
18.3 Hours DUAL
5.5  Hours Solo

note: minimum set by the Civil Aviation Safety Authority (CASA)
HOW LONG DOES IT TAKE TO GET YOUR PRIVATE PILOT LICENCE (PPL)
For students considering a FULL TIME course we recommend a 3- 4 WEEK time frame.
For students considering a PART TIME course we recommend a 3-4 MONTH time frame.
The duration of training does depend on the students ability and frequency of training. Weather is also a contributing factor.
Full timers can expect to be at the airport 4-5 days a week.  Part timers can expect to complete 1-2 lessons a week.
PRIVATE PILOT LICENCE (PPL) COST
There are 2 options for the Private Pilot Licence.
Our costs are based on what we deem to be the average and not the minimum set by CASA.
OPTION 1
Students that have already completed the RPL Flight TEST.
OPTION 2
Students that have completed the RPL syllabus but not the flight test. note: flight test in option 2 is longer in duration
AIRCRAFT USED FOR PRIVATE PILOT LICENCE
We have a diverse fleet of training aircraft to meet all of your training requirements.  Did you know it is possible to complete your PPL in a Cessna 182, we would only recommend this option to a student who has or is going to purchase a C182 for themselves.
The Cessna 172 is our aircraft of choice both for its reliability and comfort. With analogue and glass cockpit options you are going to love the Cessna 172.
AIRCRAFT MAINTENANCE
Interair has its own maintenance facility. All aircraft maintenance is performed in house, ensuring all aircraft are maintained to the highest possible safety standards.
Inclusions

The course includes the issue of your Aviation Security Identification Card (ASIC), medical examination fee, textbooks, charts, operations documents, pilot logbook, and the first attempt at the theory exams.
More Information