It's a growing trend. Corporate Jet hire is still a business persons domain but more and more are utilising private aircraft hire, especially in the current climate and the request for leisure trips is on the rise.
CHARTER FLIGHT COST
| | | |
| --- | --- | --- |
| Aircraft | Number of pax | Cost per/hr $AUD |
| Twin Engine Piston | 3 | $550.00 – $950.00 |
| Twin Engine Piston | 6 – 10 | $1,000 – $2,000 |
| Twin Engine Turbine | 6 – 10 | $2,000 – $3,000 |
| Twin Engine Jet | 6 – 10 | $3,000 – $7,000 |
| Twin Engine Jet | 10 – 15 | $10,000 – $20,000 |
Above is a guide to what you could expect to pay when deciding to charter a flight. There are a few considerations depending on pax numbers and of course budget to consider.
Aircraft charter prices vary due to a number of factors which include aircraft type, flight time and duration of stay.
CHARTER FLIGHTS?
So what is aircraft private charter? For those new to the term, Charter Flights are the same as aircraft private hire. It's simply hiring the services of an aircraft and crew to privately fly you from an origin to a destination of choice.
No different to a school chartering a bus for a school excursion.
The distance you travel and the aircraft type utilised all play a role in the final cost of the charter flight invoice. $$$$
CHARTER FLIGHT FROM MELBOURNE
Let's say you wanted to fly from Melbourne (Essendon Fields Airport) YMEN to Hobart YHBA and it was a business trip for 4 with a morning departure at 9:00am and afternoon return 17:00. The following is an insight on how your quote is calculated.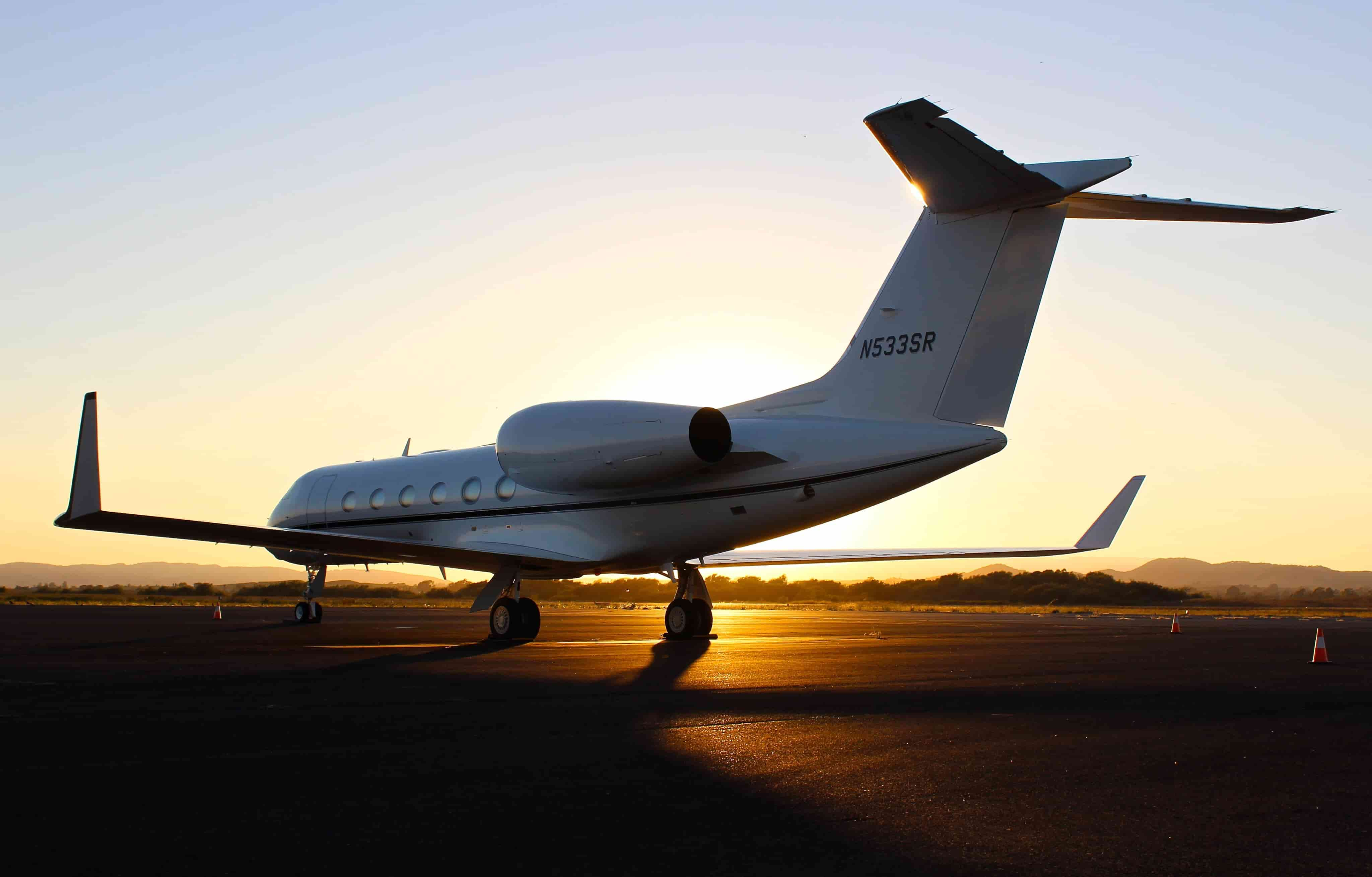 PRIVATE AIRCRAFT HOURLY RATE
The aircraft you decide to use on your charter request is charged at a hourly rate. A thing to note is aircraft charter prices are calculated for the time the aircraft's engines start and stop.
So if Melbourne (Essendon) to Hobart is 3hrs return then its the 3 hours aircraft hire you pay for, many think you pay for the aircraft while it's on the ground. That is not the case.
CORPORATE JET CREW
Another cost to your charter quote is for the operating crew. In our charter example above you'll find that a one pilot crew will be the minimum required as the aircraft of choice for this charter only needs one.
Some customers do request a minimum of a 2 pilot crew and are quite happy to pay the difference. On the larger aircraft a 2 man crew is mandatory, you may also have a flight attendant to add to the expense depending on the size of aircraft selected.
PRIVATE AIRCRAFT HIRE SELECTION
Selecting your aircraft isn't a simple I'll pick the fastest, but that may be what you require. After all less time in the air is less money right. It doesn't quite work like that, you'll find the faster aircraft are larger and cost more to operate per hour.
The aircraft charter company you have selected should give you the most cost effective option based on number of passengers and distance.
Another consideration is, can the airports you have selected cater for that aircraft type.
Factors like runway length are the most limiting ones especially if you are flying into a strip as short as 1000m. That said some customers do opt for the faster aircraft if no limitations exist and the option should be given to you in the charter quote.
CREW ACCOMMODATION AND EXPENSES
If your trip requires an overnight then accomodation and crew day rates also need to be included. These rates vary on each charter as accomodation rates very at different destinations. A allowance for meals and travel to and from the airport is also included in the quote.
AIRCRAFT POSITIONING/FERRY
In some cases if your aircraft has to be relocated for the charter then that will also add to the cost. Especially if you are being picked up at an airfield not serviced by a aircraft charter company.
HANDLING AND PRIVATE AIRCRAFT CHARTER EXPENSES
When chartering larger aircraft charter companies will have an FBO (Fixed Base Operator) on hand to meet the aircraft and will complete the required duties for departure.
Marshalling the aircraft, cleaning, toilet and water replenishment are just some of the tasks that need to be completed. No different to commercial operator's who have ground handling staff retrieve your bags and start preparing for the next flight.
This is applicable to the medium to larger size jets only as you'll find with smaller type aircraft it's the flight crew that prepare the flight for departure.
Another expense is landing and airport parking fees. They will be charged at most airports regardless of size. The cost changes depending on aircraft size. You guessed it the bigger the plane the larger the landing fee. Airports handling smaller charter aircraft may be exempt.
CORPORATE JET CATERING
Most charter companies will offer snacks and beverages on the flights and with flights requiring a flight attendant you will have first class dining prepared for you. Be sure to advise them of any dietary requirements and what food you'd like on your trip, they will accomodate accordingly.
BENEFITS OF PRIVATE AIRCRAFT CHARTER
You can decide on your departure times, control your schedule
Fly direct to destinations that commercial aircraft don't have a schedule to
Safety, aircraft are maintained to the highest standards
No lining up for check-in for bag drop
No security lines in a crowded terminal
Privacy on your flight
Food that is delicious
Time saving
Park your vehicle right at the airport or limousine pick up can be arranged
AIRLINE – PRIVATE AIRCRAFT CHARTER COMPARISON
Let's look at a charter from (YMEN) Melbourne (Essendon) to Kuala Lumpur (WMKK), with a 5 night stay. The charter cost in a 14 seat corporate jet is $220,000 AUD return.
Now if you do the math and divide by 14 you get roughly $15,715 AUD a seat.
Of course the benefits of privacy which we discussed earlier is out the window but when comparing this with a First Class ticket it doesn't look so bad.
Now all you have to do is find some friends to come along, all 13 of them. If you have a charter in my mind click here and we can send you a quote.
Hope you enjoyed this insight into the cost structure around hiring a aircraft privately, we look forward to welcoming you on board soon.